Hassle-free technology platform to
cloud-enable your campus
It all begins by choosing the right tools, start with a complete set of design blocks to achieve your next success.
Try it free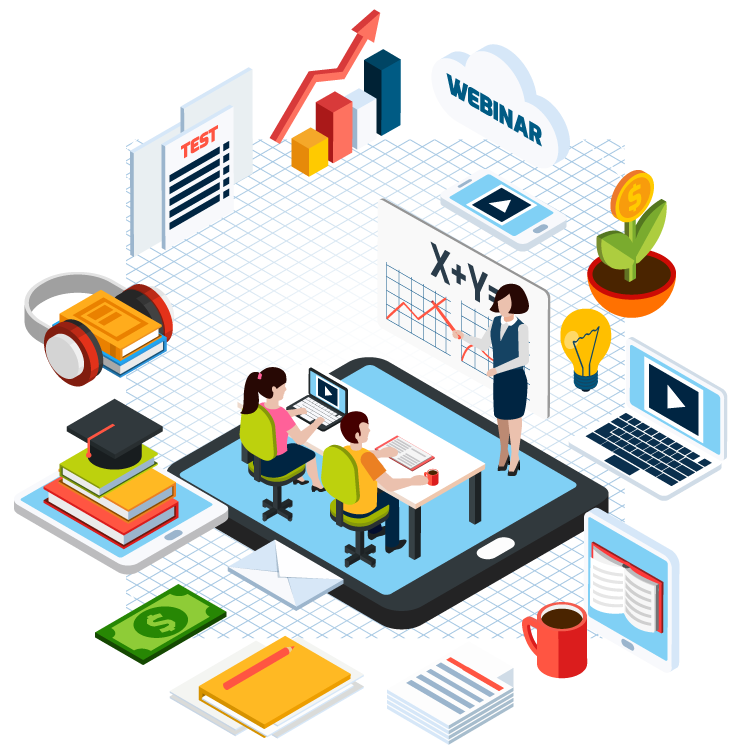 Make your admission process paperless
Applicant Registration / Application Management
Altminds provides one click enrollment that transfers the entire data from pre-admissions module to student information system, giving the ability to manage student information with ease.
Access forms anytime, hassle free

Notify parents on form submission

Receive detailed report on applicants' data, fee receipts etc

Assign a roll number to each student based on your desirability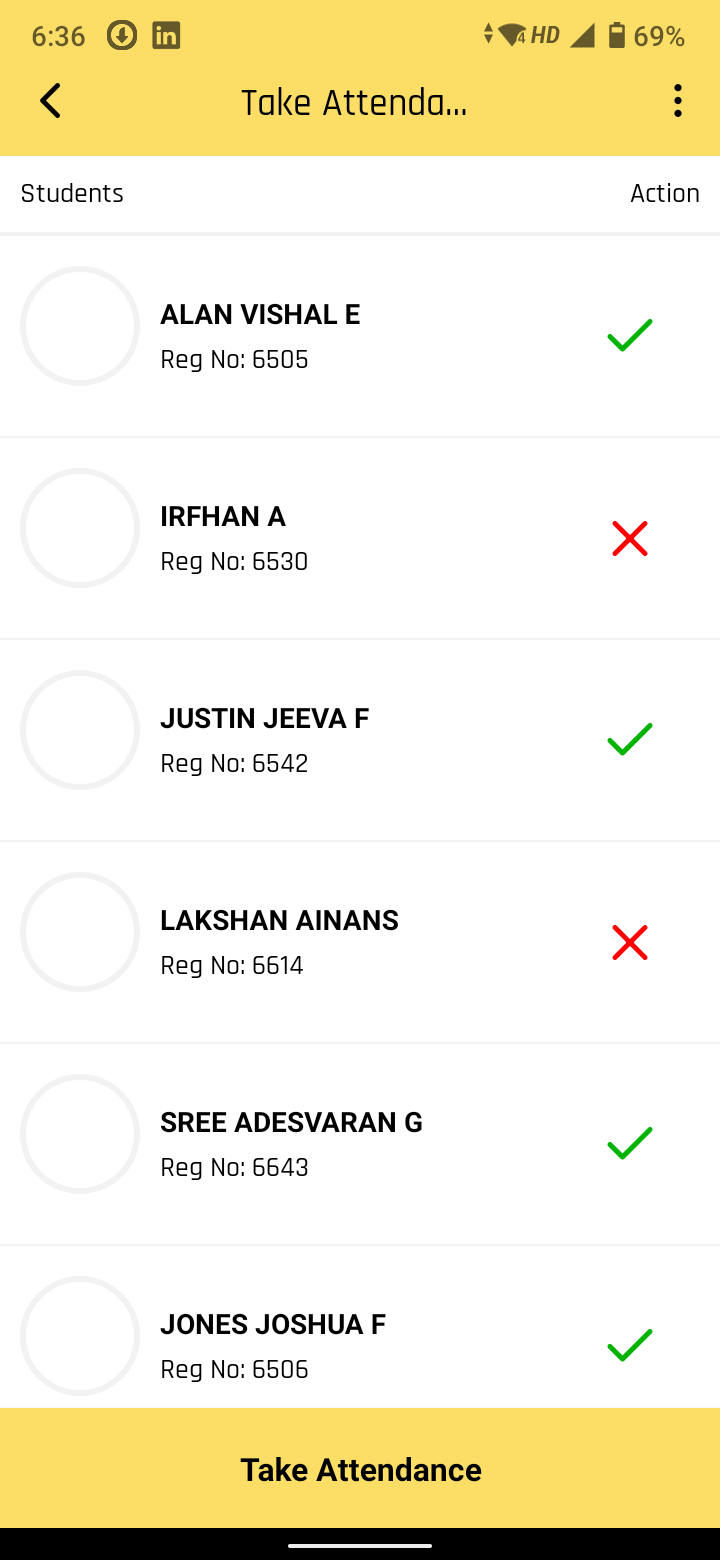 Mark your class attendance in a flash
Student's Attendance
System auto populates all students as present, faculty can manually mark those who are absent instead of marking attendance of all students. It's a convenient way to track the attendance of students either from the web or app.
Import students list to each class and division

Mark student absent for half day or full day

Alert parents via SMS or email about students' absenteeism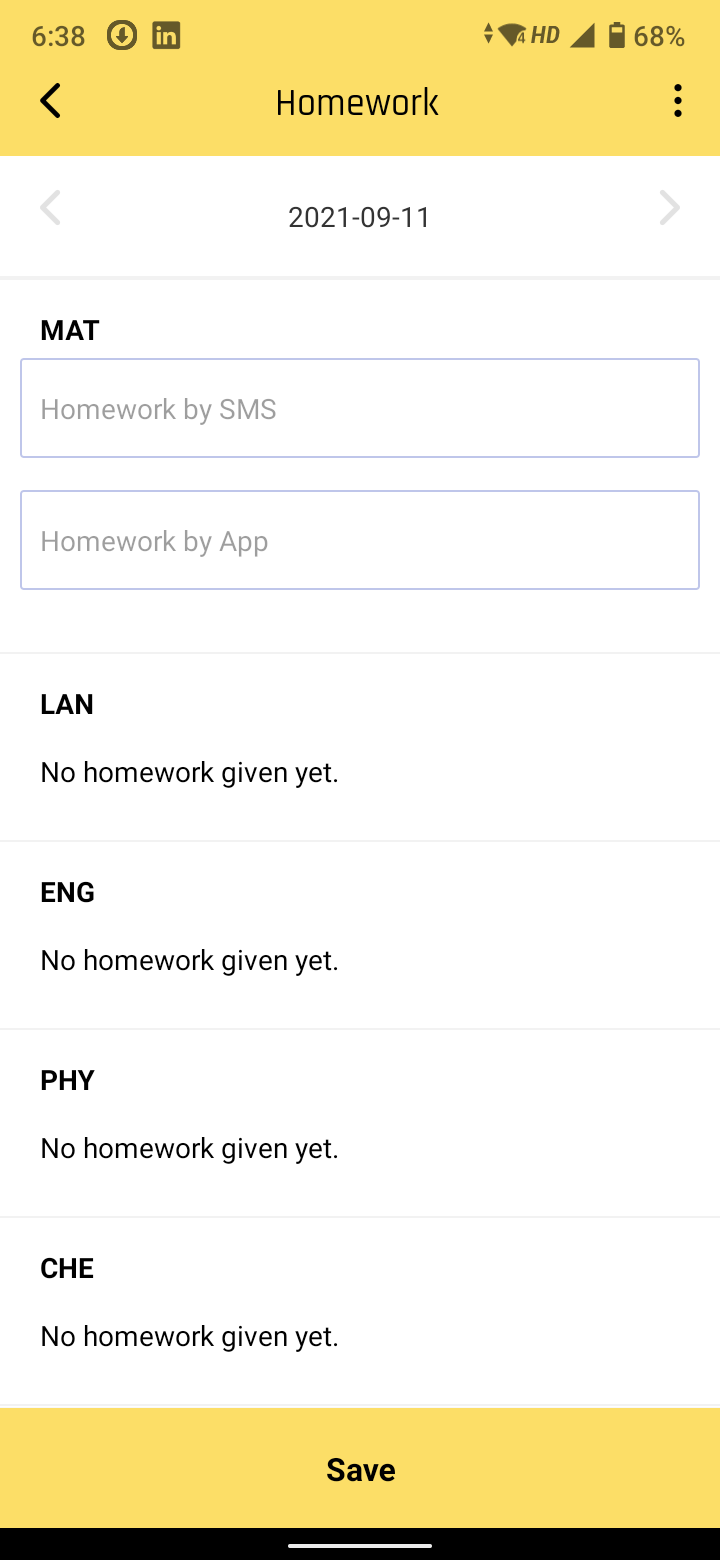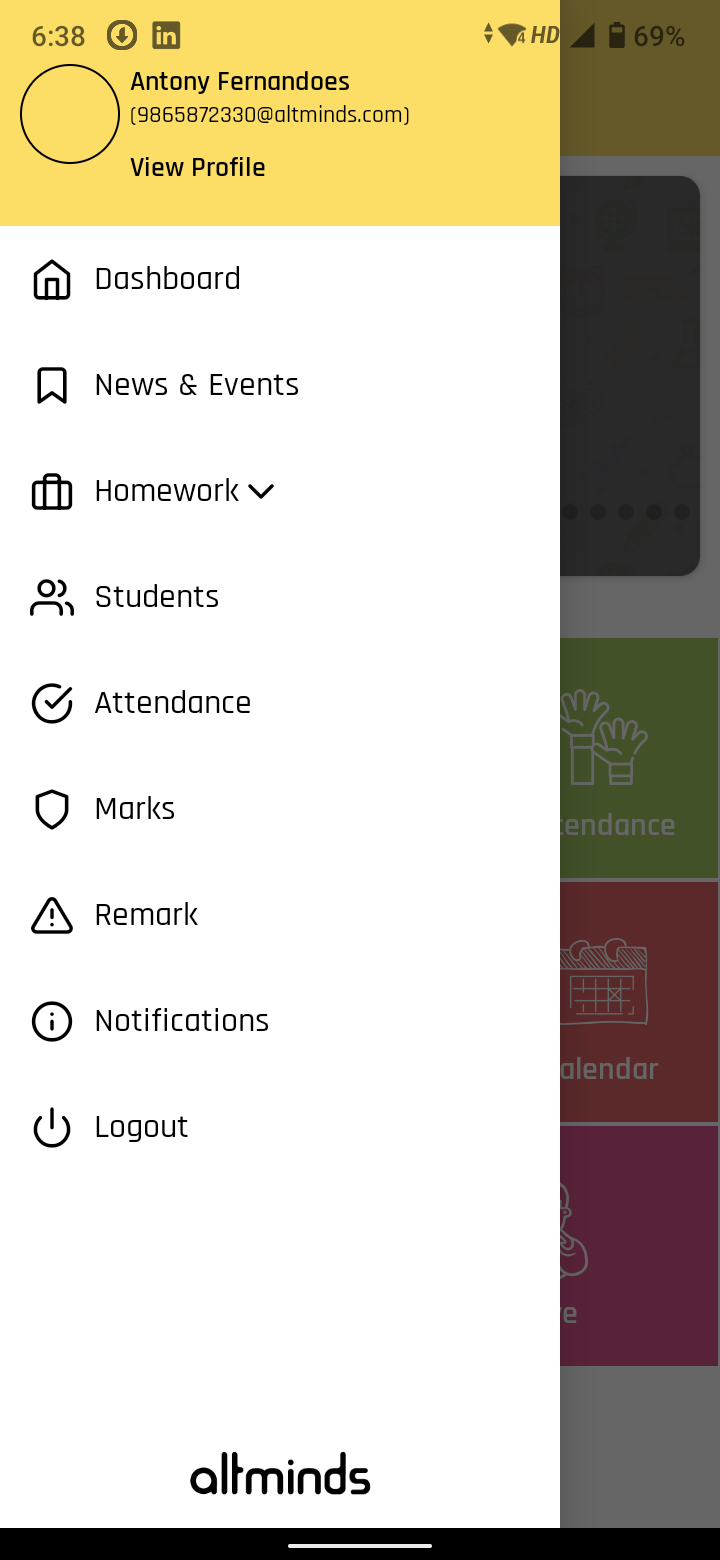 Update and assess students' assignments and homework
Homework
Remove the burden of preparing homework & assignments manually, simply upload and float.
Upload homework and assignment to respective classes

Track and update status of completion

Review it and provide feedback

Notify parents about homework via SMS
Explore other Features of School Management System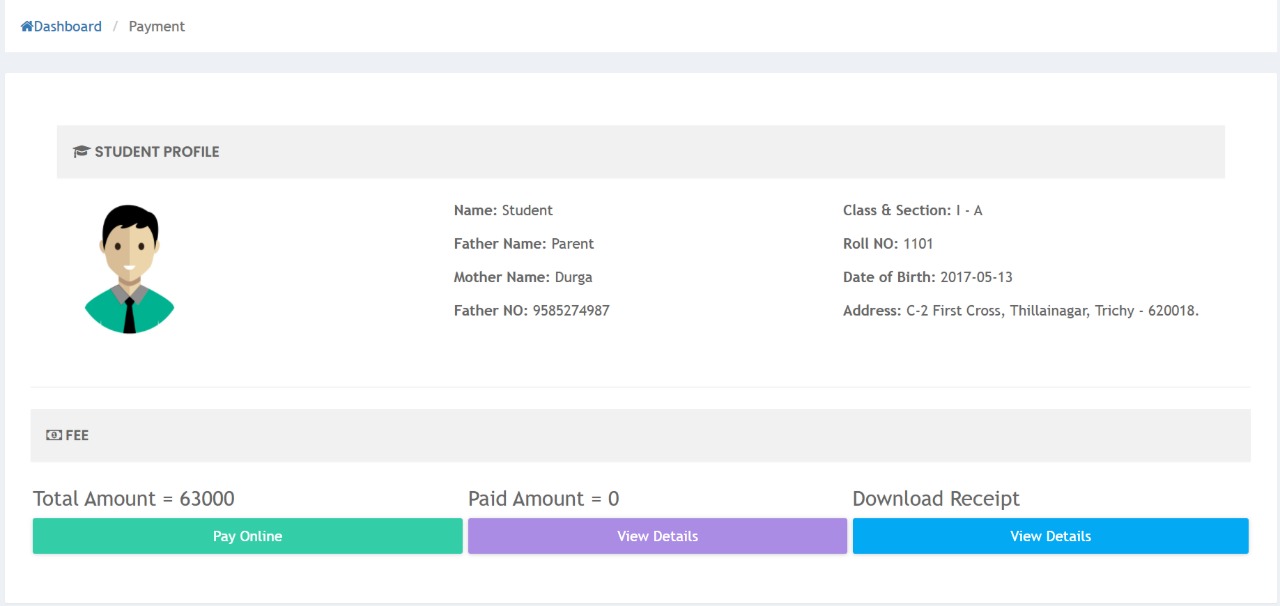 Automate a comprehensive fee module
Fees
Our system is flexible to accommodate the varying nature of fee payments that most educational institutions come across. The module auto calculates the pending fees, previous fee payment details, deductions and concessions, if any applicable to the selected student.
Define fees for all classes & terms, and track student payments.

View fees collected for a date range.

Get a complete summary of students pending fees and collected amounts.

Month and student wise outstanding fee details.

Report outstanding payments to parents via SMS.
Track student performance
Report Card
Report cards are customizable so you can include the information that is important and unique to your school.
Generate customizable report cards

Report student achievement

Track performance of students

Alert parents via email or SMS
Transport
GPS bus tracking of students
Manage complete transportation data with detailed information about vehicle, vehicle student mapping, maintenance and its expenses, drivers details etc. for better student security and time management.
Student allocation to vehicles

Bus stop and route allocation to parents

Automatic SMS or app notification to notify parents

Parents can track and monitor the whereabouts of the school using the app.

Live route map to know the current status of the bus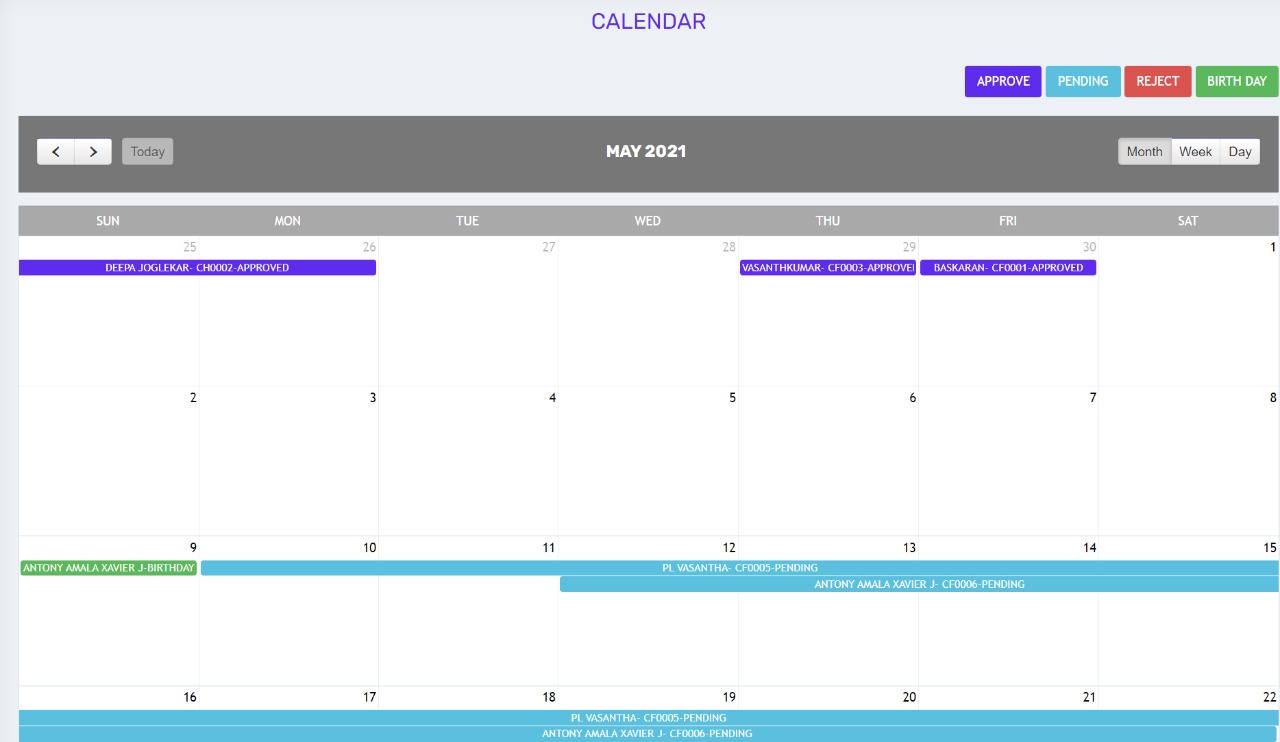 Simplify and streamline your school calendar
Calendar
With frequent events and last minute changes happening on campus every day, our calendar enables you to organize, update and notify your parents and faculty.
Create events on any day/date in the calendar.

Calendar automatically includes days school is scheduled to be closed and scheduled half-days.

Parents can check the upcoming events, examinations from the app.
Track students' attendance effortlessly
Leave Management
Leaves need to be verified and informed to the class teacher and in some special cases even the principal.
Parents need to login to their account or open the school app, apply for leave which is a 2 tier approval system.

In cases of special or emergencies, parents can directly send requests to both teachers and principal and in case of any normal or sick leave, parents can send a message to the respective class teacher to inform.

Teachers can look at the leave management system to view the number of leaves taken by students.
Automatic timetable generator
Timetable
Manually setting timetables for various classes, sections can get frustrating. Altminds automatically sets a timetable. All you have to do is feed in the different classes and divisions.
Set timetable for all classes and any term with drag and drop option.

Teachers can check their timetable from their phones and plan accordingly

Students can check the entire timetable for the week and know activities of any specific day

Notifications are sent to the teachers when the swap is performed for substitution.
Efficient Accommodation Management
Hostel
Maintain all the records for day scholars or hostellers with full security in the single window. Easy record maintenance, reduces paperwork, minimal staff involvement and requires less time.
Student details for hostel registration are fetched from the main admission register, eliminating re-entry.

Flexibility of searching and viewing the records block-wise, floor-wise, room-wise, etc.
Be Informed
Notification
Schools can easily send notifications to every parent with a mere click from anywhere and anytime. The notifications are available on parent's mobile as well as it is displayed on the school login page.
Schools can send out targeted information to parents about school events, PTA meetings etc.

Save expensive purchases for receipts, notices and other announcements.
Handle promotions at ease
Promotion
Promote passed students to the next standard and division at the end of the academic year along with all their details and records.
With drag and drop (manual method) promotes students with their unique roll number.

Roll number is autogenerated by system in alphabetical order or can be generated manually as well.

Promote students of a section to the same section in the next class or change the section
Start today
Download the App
Try Altminds School Management App and Handle Everything Smartly