Why Altminds for Restaurant Bars and Cafe
Meal Combo Management
Create a meal packages menu and manage its price, taste variation and selling history effectively.
Kitchen and ordering station
Send customers' orders to the kitchen display station instantly and monitor the cooking status easily.
Sales report generation
Create reports of P&L, margin and other sales related reports of every branch accurately and quickly.
Recipe and Cost Management
Standardize the taste of the food in all branches. Manage cooking priority & manage the cost of production.
Centralized offers and promotions
Analyze insights of customers' buying patterns, preferences etc to tailor offers and promotions across branches.
Track orders
Customers will get their order on-time as the preparation process is monitored by the system.
Controlled Inventory
Use automated reordering based on specified stock levels to adjust restock levels to ensure you never have excess or shortage of stock.
Manage table numbers
With the clear layout of the operational floor, you can set up and manage table numbers. Allocate numbers to servers and track work.
What We Offer on Restaurant Bars and Cafe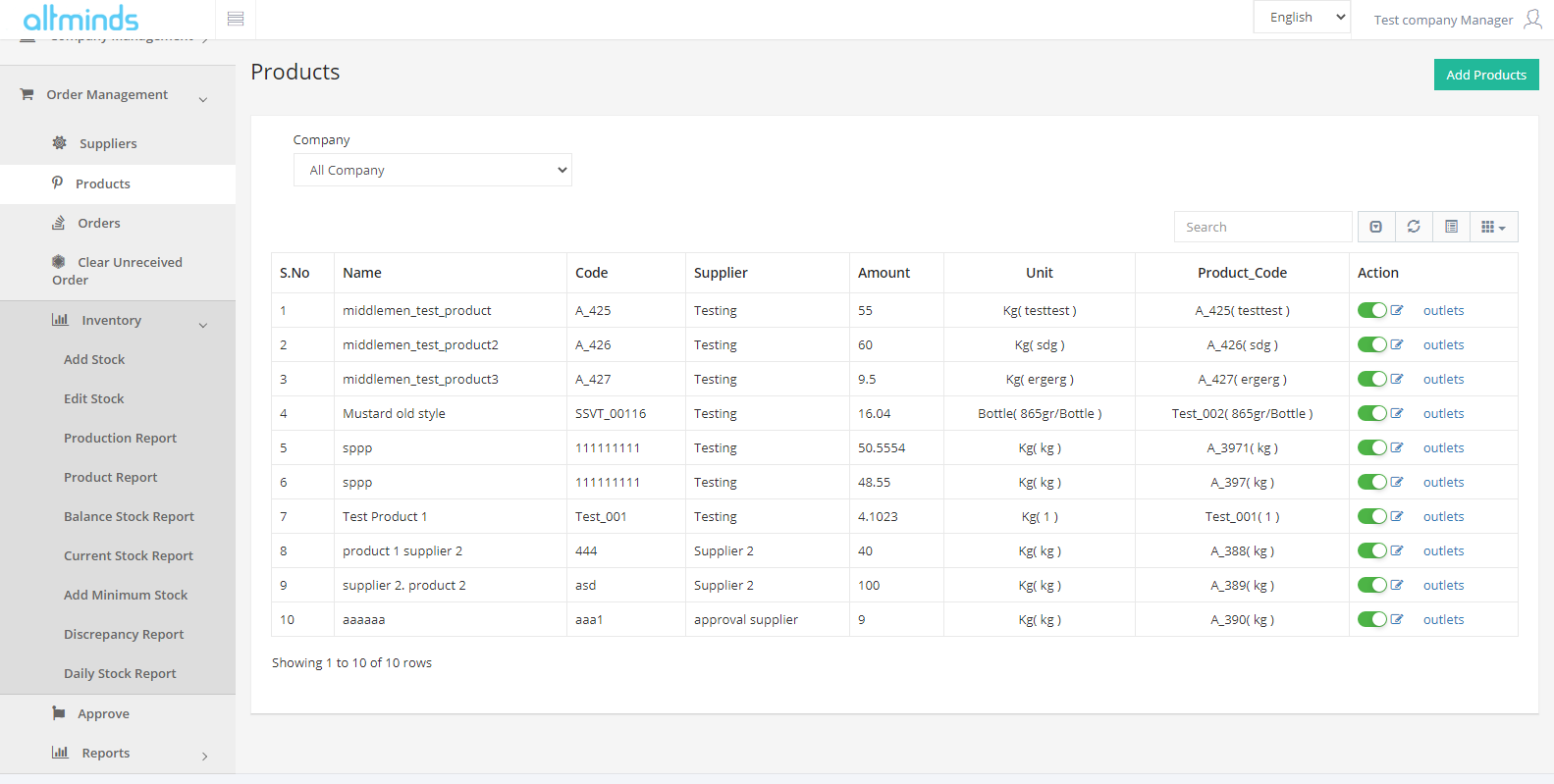 Order Management
Altminds ERP helps you manage your orders. All the orders can be viewed in an intuitive dashboard that allows you to manage all your order types in a single view. Filter orders by its order status and also by invoice type. Streamline inventory management, provide actionable analytics, and handle billing.
View More
Invoice Management
Streamline restaurant bookkeeping
Stop wasting time and money on manual, paper-based processes by automating manual, time-consuming and error-prone tasks.
Real-time visibility into costs
Enable informed purchased decisions
Make it easy to keep financial information flowing across locations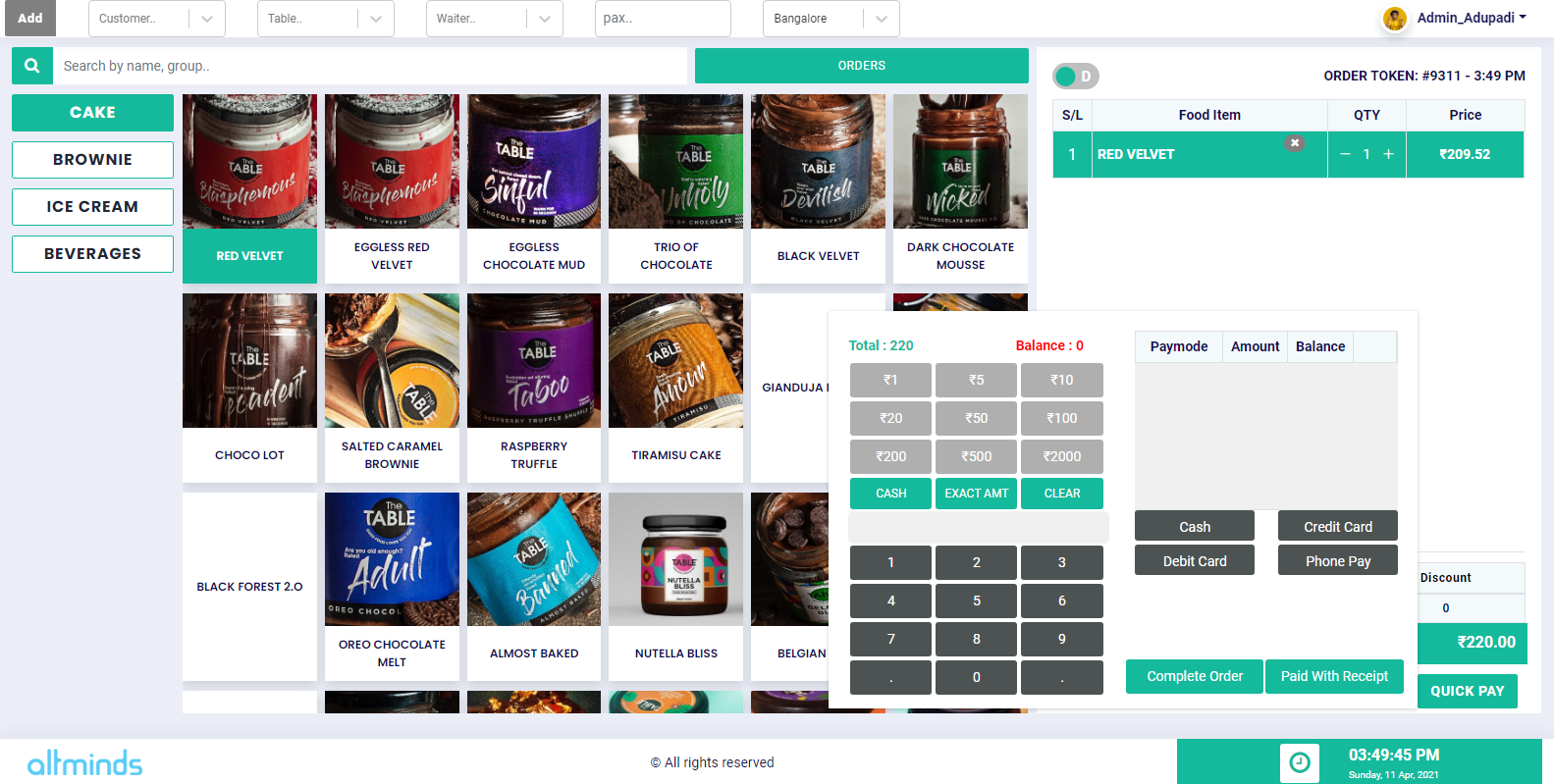 Point of Sale(POS)
Fully integrated payment solutions for a seamless experience
Make an impact on your bottom-line with quick transactions and robust inventory management from our suite of POS solutions.
Process your payments faster and reduce errors
Easily track sales and inventory in real time with our comprehensive and simple reporting & dashboard
Kitchen Display System
Optimize your productivity by sending orders directly to the kitchen, so your staff no longer need to make a trip to the kitchen to pass the order.
Greater convenience for staff
Source of data & intelligence
Order Optimisation
Effective display of information
Screening
Digital Signage System
Control your screen anytime, anywhere with no technical or design skills required. Dynamic slideshows, HD videos, and more.
Unlimited Digital Menu Board Zones
Customizable Menu Board Templates
Quick Order
Production & Cost Management
Comprehensive production report lets you to view all aspects of your business needs. These are reports for different units use, such as total production by product and by department, as well as sales reports.The unit production report allows you to get a summary of what needs to be prepared.
Cost of prodcution based on the items consumed from the recipe would be calulated bot for the complete production and also based on individual cost.
Delivery Management
This is the most unique & demanding sector of any service industry. We helps business operators monitor their delivery driver's & makes sure it satisfies customer's expectations.
Know where your drivers are going, and time order was delivered
Identify drivers' trip route
View past history - trips by date, driver, and order number
Destination information passed to driver for each order through the app
Start today
Download the App
Try Altminds ERP System App and Handle Everything Smartly